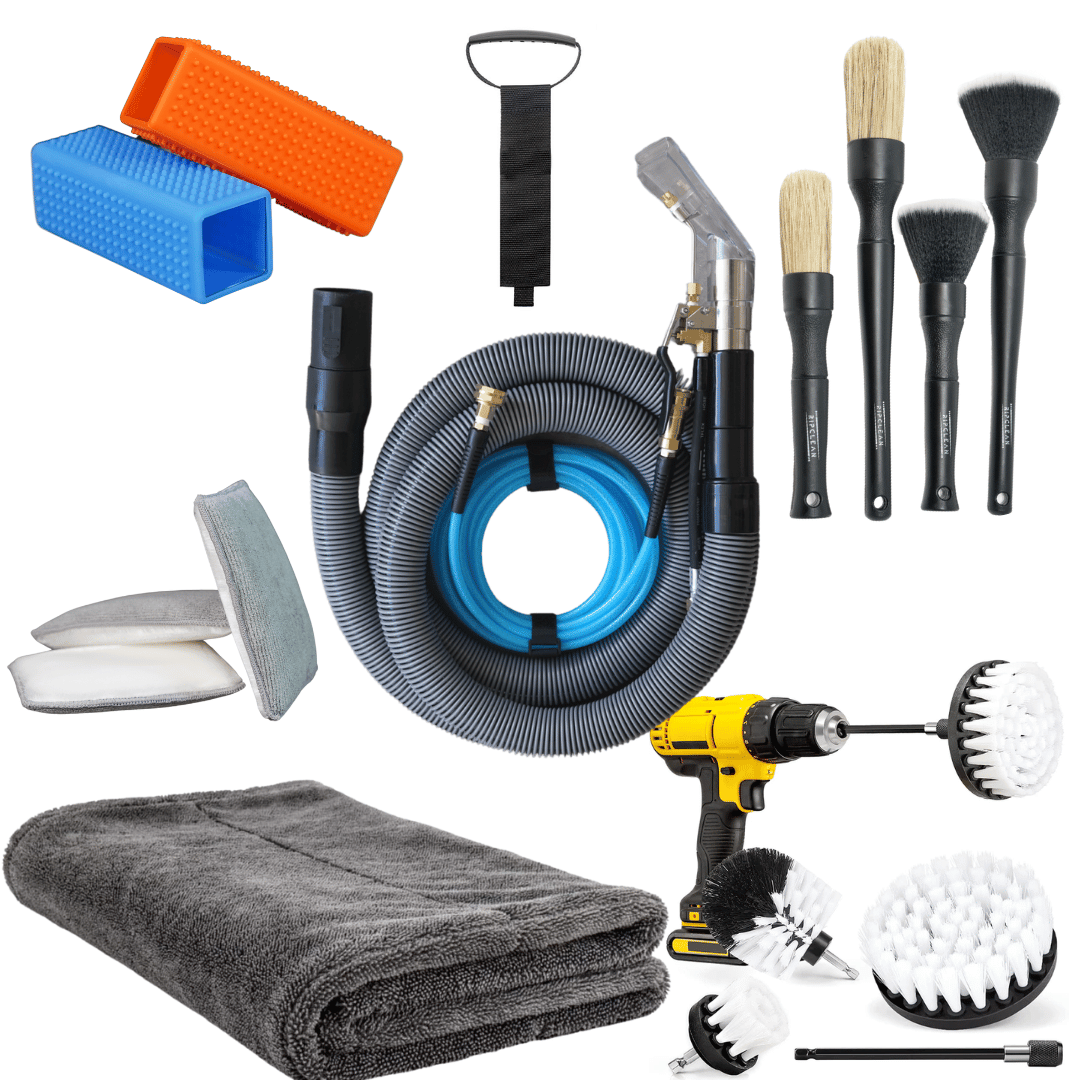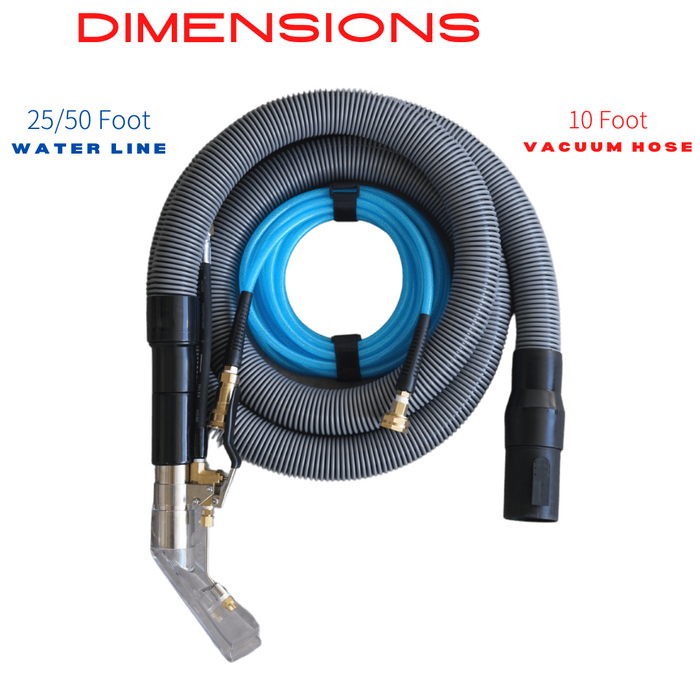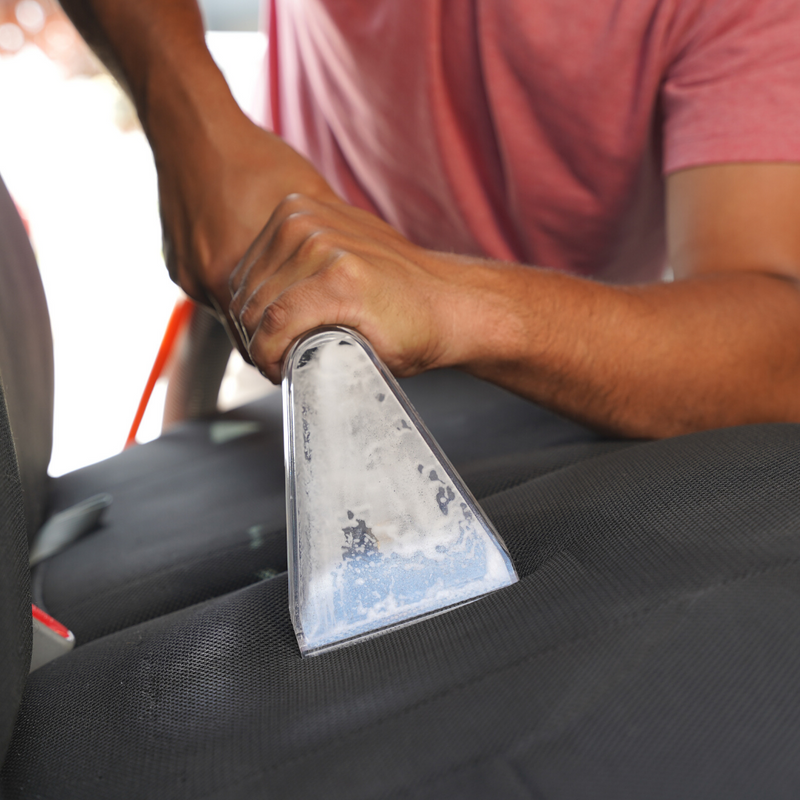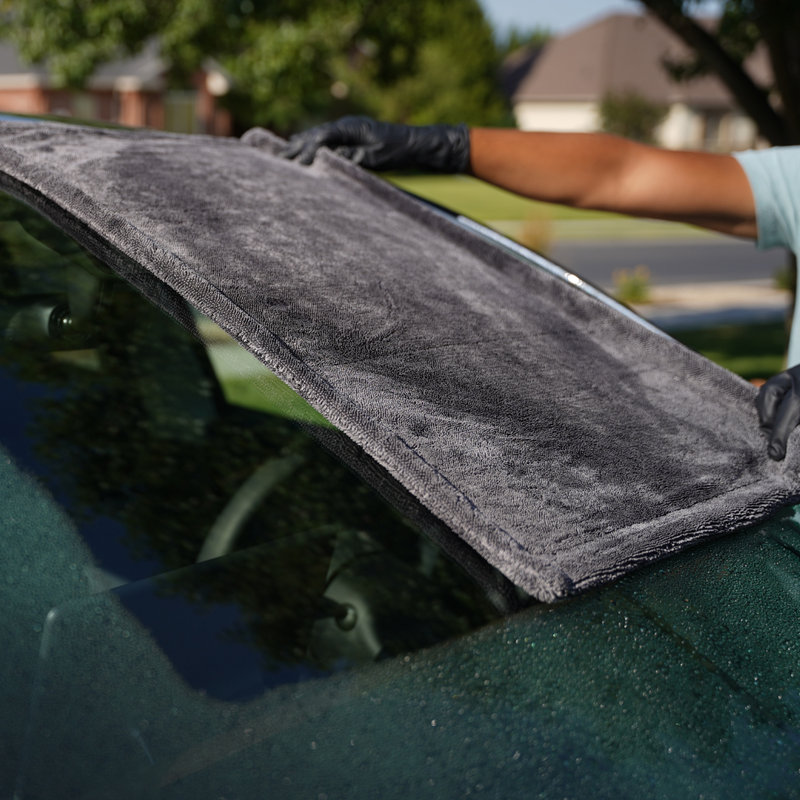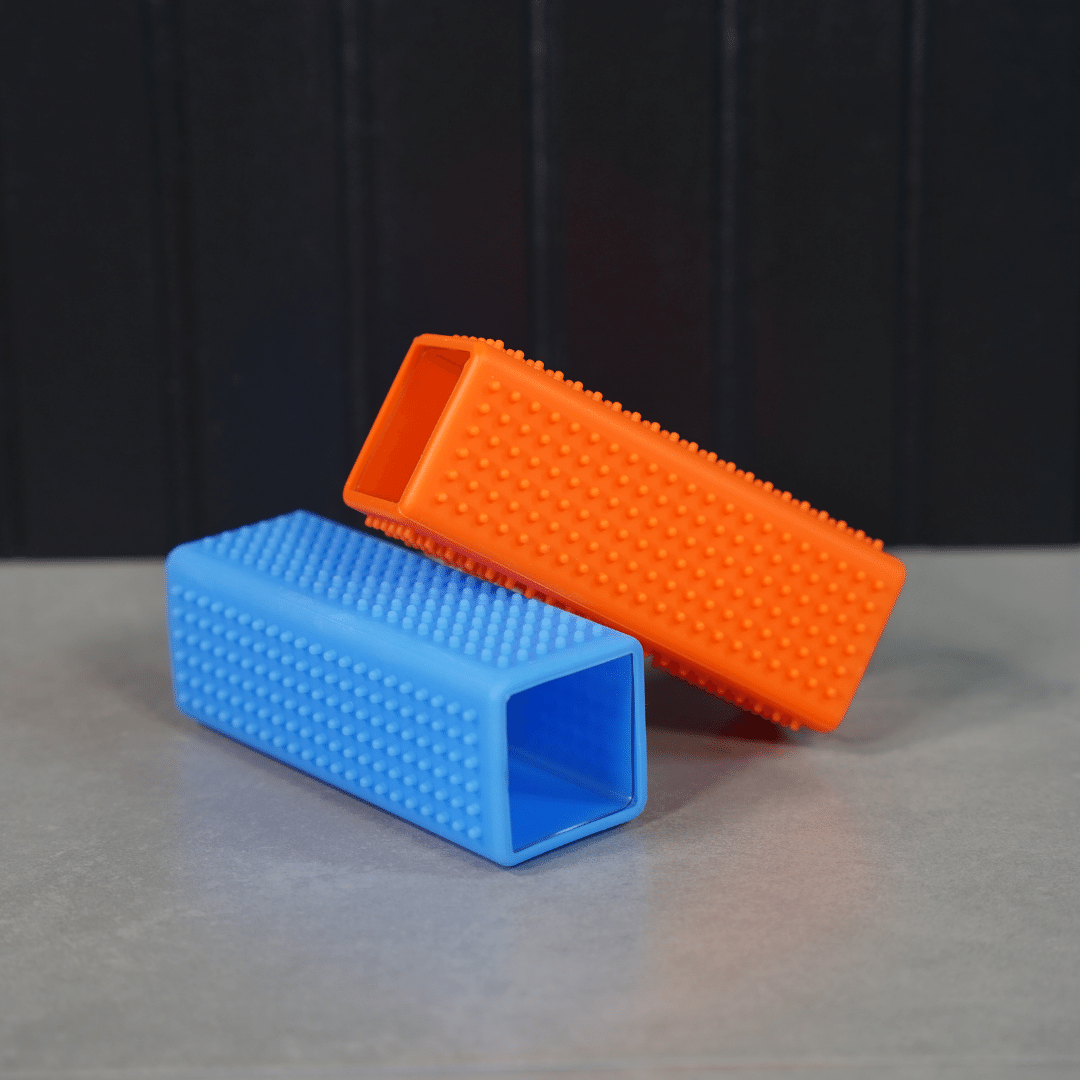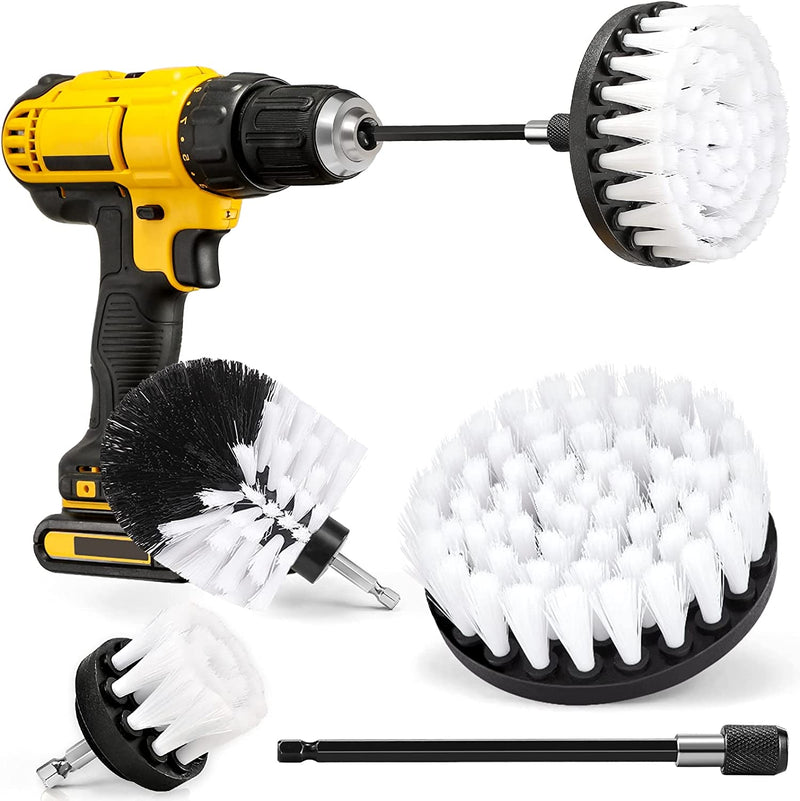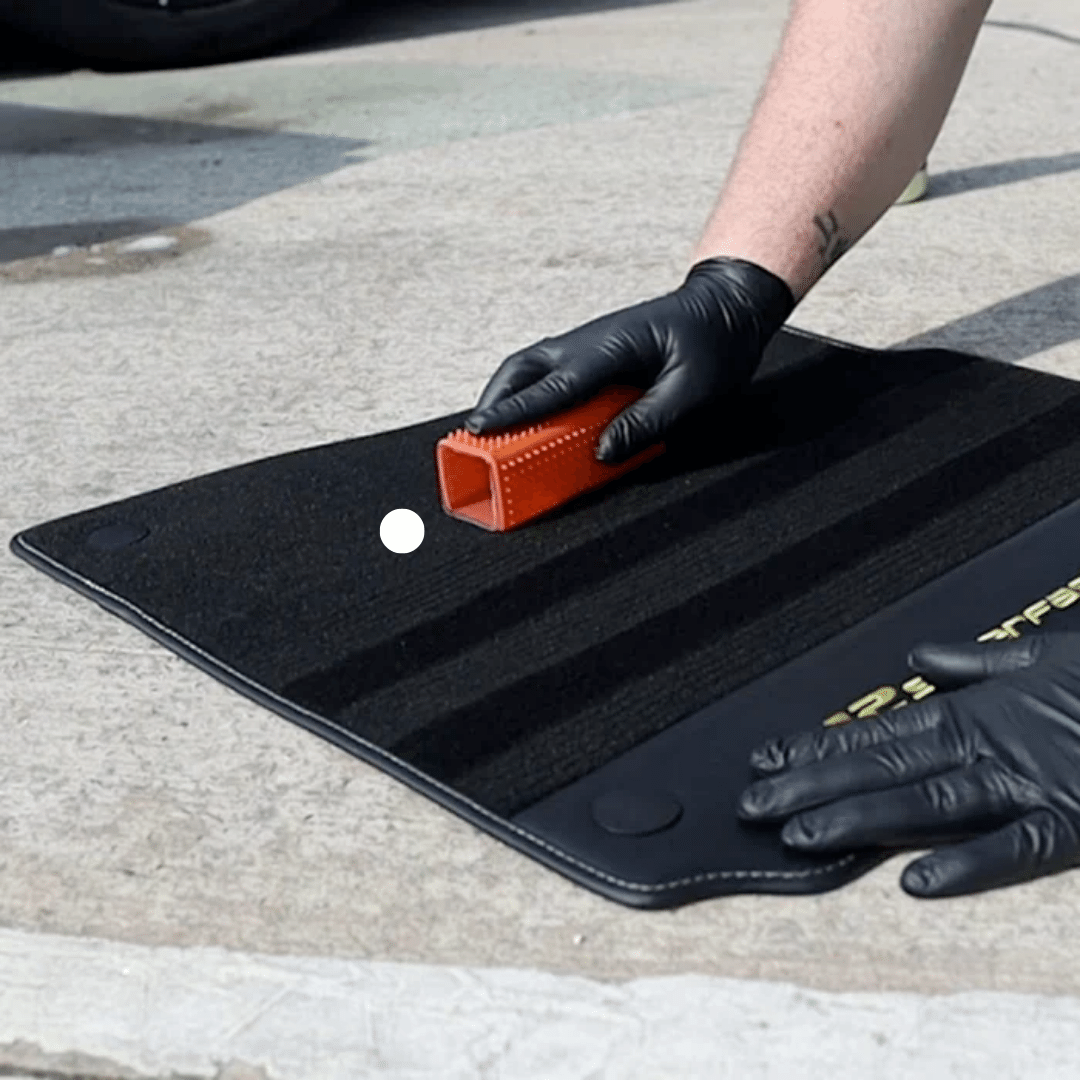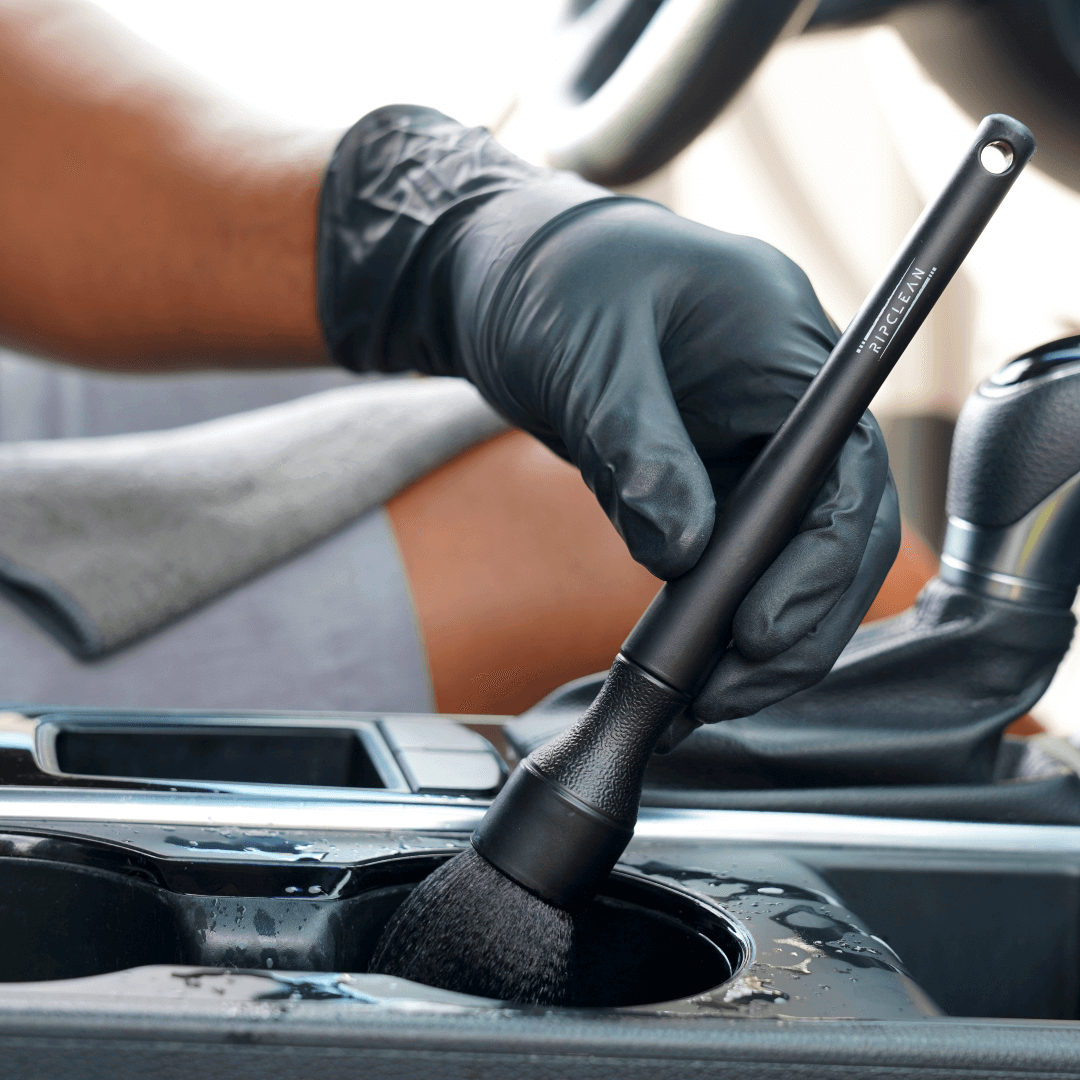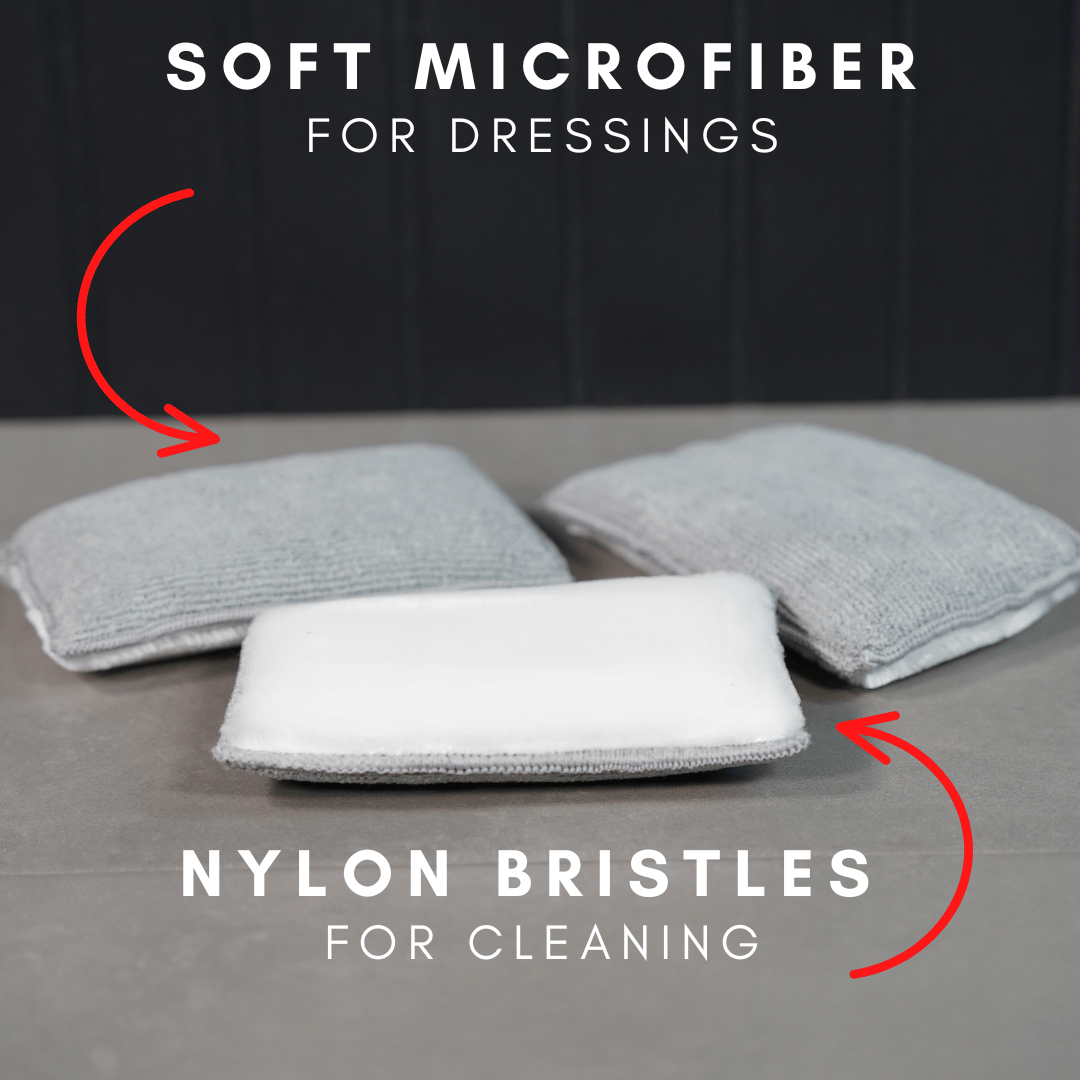 Ultra Detailing Kit
The Complete All-Around Detailing Kit
Don't skip anything with this kit! It's called the Ultra for a Reason, we packed it with all our fan favorites!
KIT CONTENTS
25ft or 50ft Better Extractor Kit
(1) Hercules Double-Looped Drying Towel
(1) 4 Pc. Detailing Brush Kit (2 Synthetic Brushes, 2 Boar Bristle Brushes)
(2) Pet Hair Remover/Carpet Striping Blocks
(1) 3 Pc. Drill Brush Kit with Extension rod
(1) 3 Pc. Scrub N' Rub Pads
(1) Heavy Duty Carrying Strap
Start your interior detail with our carpet striping blocks to remove any hair and then follow up with our Carpet Thrasher and drill brush kit to remove and surface any dirt! Use our Betterextractor Hose kit to finish the job and extract all the dirty water left in the seat/carpet/fabric! Top off your carpet mats with crisp striping lines
Don't forget your detailing brush set! Use this set, inside and outside the car for scratch-free superior cleaning on any surface! Two Soft microfiber bristle brushes for ultra-gentle cleaning paired with 2 Boar Hair Bristles for dirtier areas. 
Top off your exterior Drying with the Hercules drying towel, with 1200 square inches of ultra-premium drying area, you can dry an entire car plus some more before you need to wring it out. 20 inches x 30 inches of a luxurious double twisted super-absorbent microfiber towel with a premium 1400 GSM rating.
DOES NOT COME WITH A VACUUM or DRILL
For international orders see shipping policy
*Inlet port on the vacuum must be 2.5"  to be compatible with the Better Extractor. Please measure beforehand (See FAQ section)
The extractor itself is good but maybe not the quality since I got it the quick connect peace was very hard to put on and I had to really force it and move it around and now it disconnects from the quick connect by itself while I'm using it
Good
Love the product it works great. Only bad thing was I paid extra for shipping within 1-2 days and I had to wait a week for it to arrive