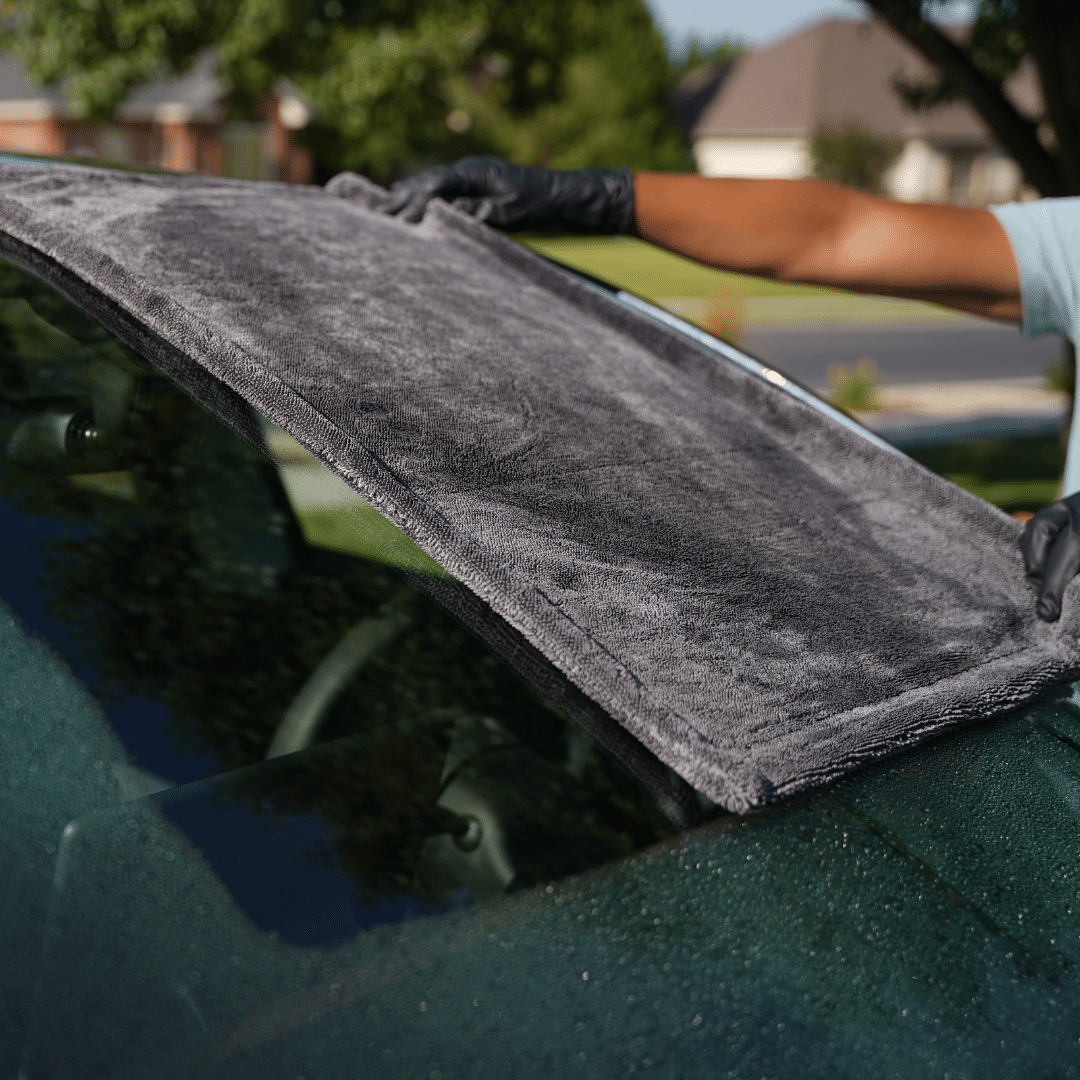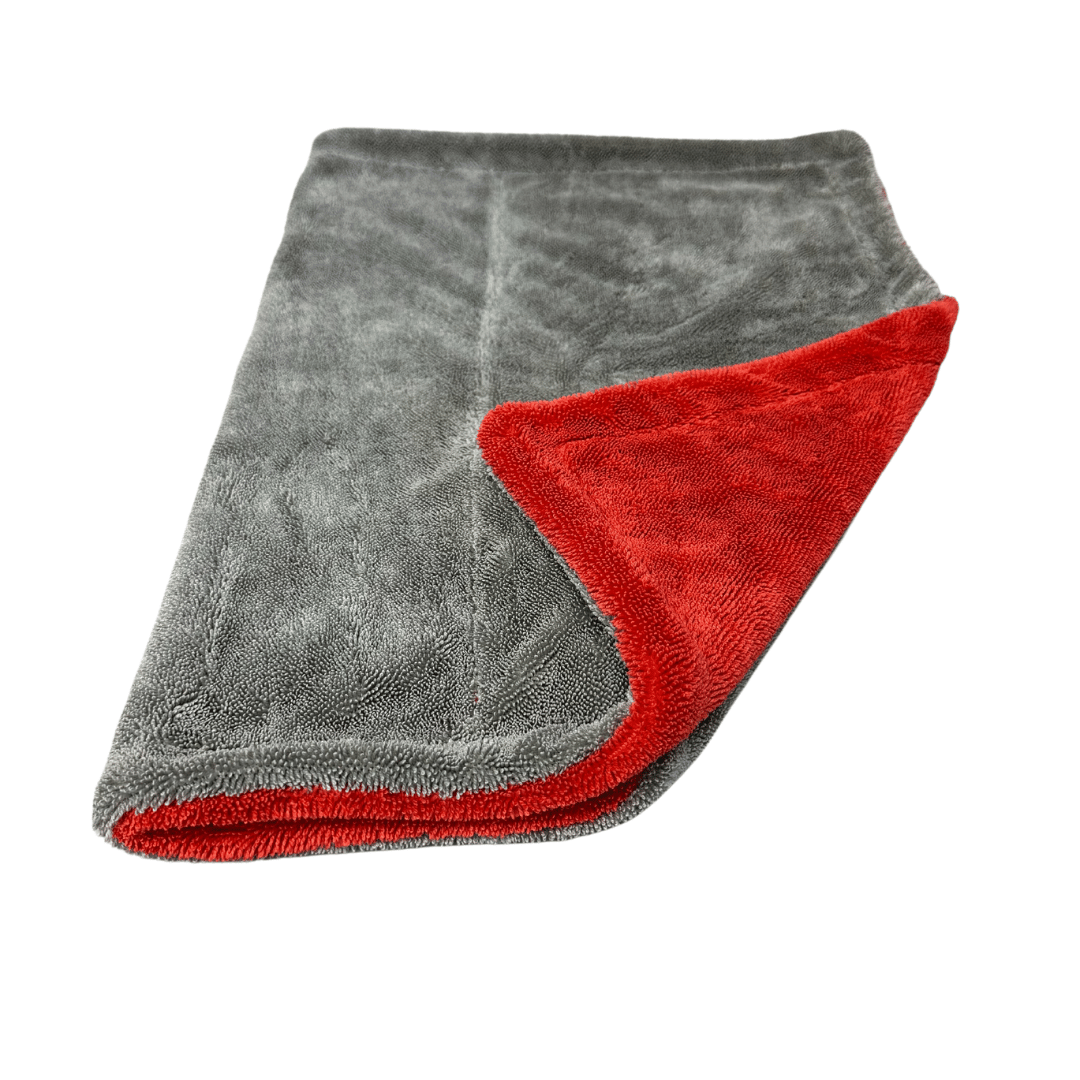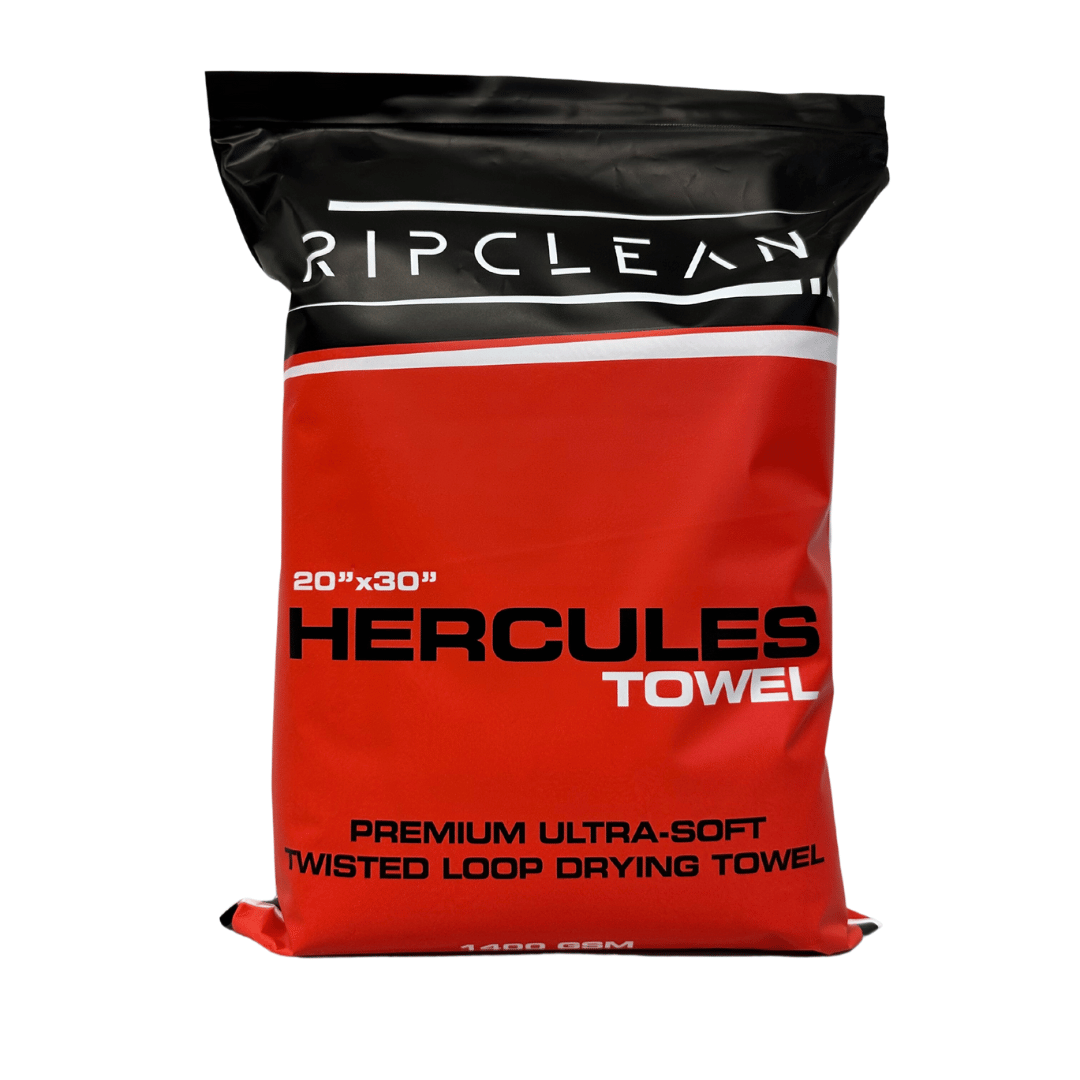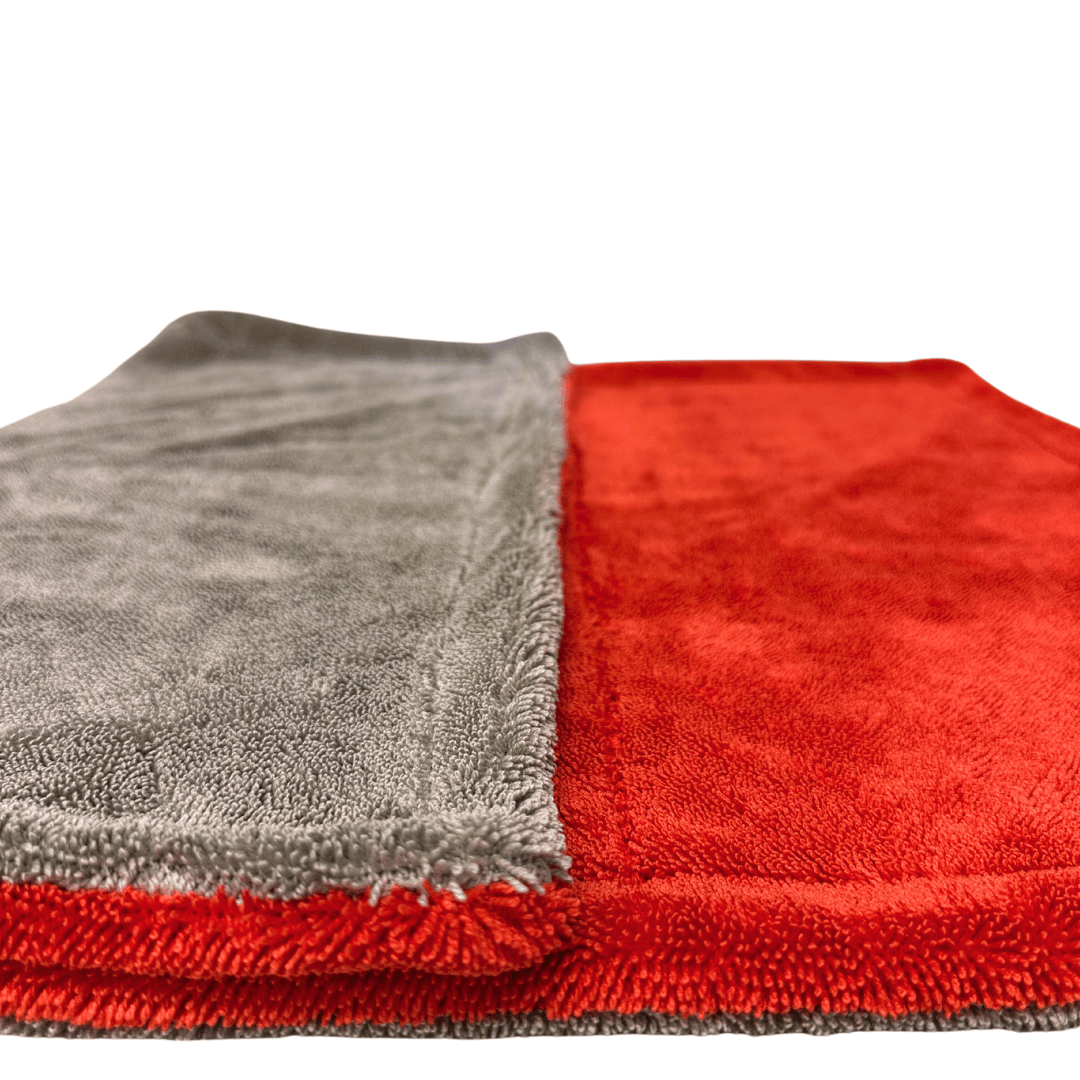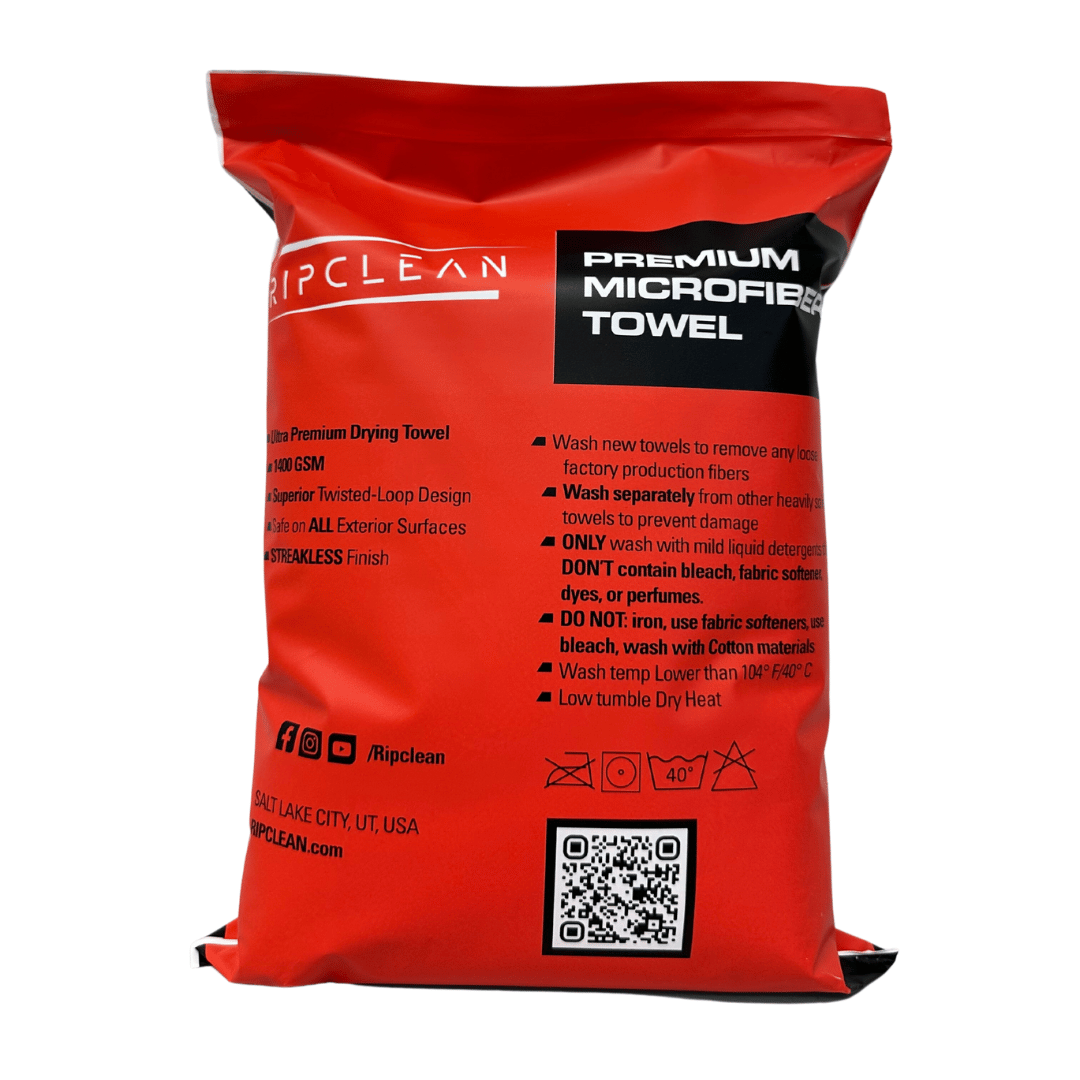 Drying Towel - The Hercules
NEW TWO-COLOR DESIGN 
Eliminate using multiple towels to dry your car! The Hercules drying towel dries an ENTIRE car plus some before you'll ever need to wring it out. 

This 20"x30" Ultra drying towel provides you with 1200 square inches of long thirsty 70/30 ultra-premium, soft, plush double-twisted luxurious super-absorbent microfiber that glides across your paint. 
Made from the highest grade material to ensure superior absorbency and excellent gliding to soak up everything without leaving a drop or a scratch behind.
Why you NEED The Hercules Drying Towel:
• 1400 GSM = Absorbs more water in a single pass. More drying, Less Wringing
• One towel does it ALL, no need for multiple drying towels
• The Optimal size (20"x30"), not too big & not too small. Easily maneuver it around your car without it being unwieldy 
• 100% Premium 1400 GSM 70/30 Blend looped Microfiber. The king when it comes to wicking away and trapping moisture while leaving you with plenty of dry plush microfiber piles
• Won't leave any streaks or lint behind, meaning you get the job done the first time! 
• Edgeless Hidden Infinity Hem design, no chance of micro paint marring from harsh towel edges
• Designed with the highest quality standards for heavy commercial use. Can stand up to hundreds of washes, engineered so each wash results in a softer & more plush towel. 
Go BIG on size, thickness, and absorbency
Hercules Drying Towel. It's time you Dry like a Demi-God!
HERCULES DRYING TOWEL CARE & USE INSTRUCTION
CLICK HERE FOR INSTRUCTIONAL VIDEO
How to Care for Your Hercules Towel
Always wash new towels to remove any loose factory production fibers

Always wash after a day's use to reduce the chemical build-up on your towel which can potentially reduce its rate of water absorbency, and potentially stiffen the microfibers, which results in an increased chance of streaking and shorter towel lifespan.

Wash separately from car washing towels to prevent oil transfer and contamination to Hercules drying towel which can cause streaking

ONLY wash with mild liquid detergents that DON'T contain bleach, fabric softener, dyes, or perfumes.
ONLY wash and rinse in cold water to preserve the double-looped microfiber tips
Dry on LOW Tumble dry heat or Hang to Dry
Do NOT Iron
Do NOT use fabric softeners

 

Do

NOT

use bleach
Do NOT wash with Cotton materials this will create lint that will stick to the towel
How to Optimize the Hercules Drying Experience
Most scratching actually occurs during the drying process if you're not careful. Helpful Tips:
Always dampen your dry towel before drying your car. On a sedan, no need to wet by spraying or dunking to rinse the towel with water first. Instead, use the water on the roof of the car to dampen the towel. Start at the top of the car where most of the water pools. Allow the 1400 GSM weight of the towel to do its work. Then windows then hood, then side panels, and bumpers. Use a separate towel for door jams to eliminate larger particle pick-up and cross contamination to the Hercules.
For optimal performance, the use of a drying agent is recommended. It improves towel glide and adds gloss and hydrophobic protection qualities between washes.
Hercules! Hercules!
This towel is EVERYTHING!! I thought it would be like all the other towels/shams I've purchased in the past. The Hercules-Drying Towel is in a class all by itself!! No streaks. No lint. No fuss. Just Wow!! Excellent product!!
All Ripclean products are great
Good quality drying towel. Also love the foam cannon and the better extractor!
Great Product
Arrived quickly and works great