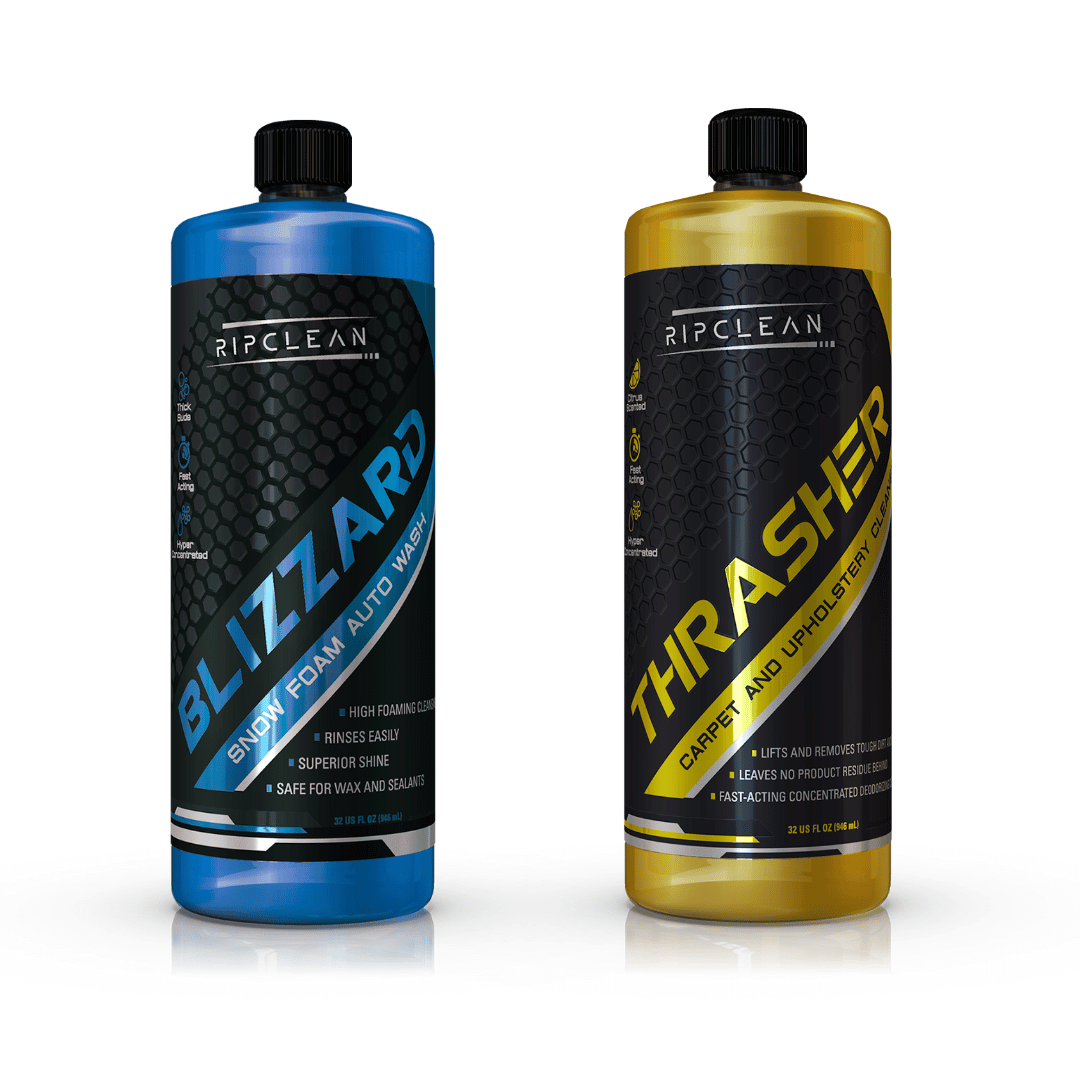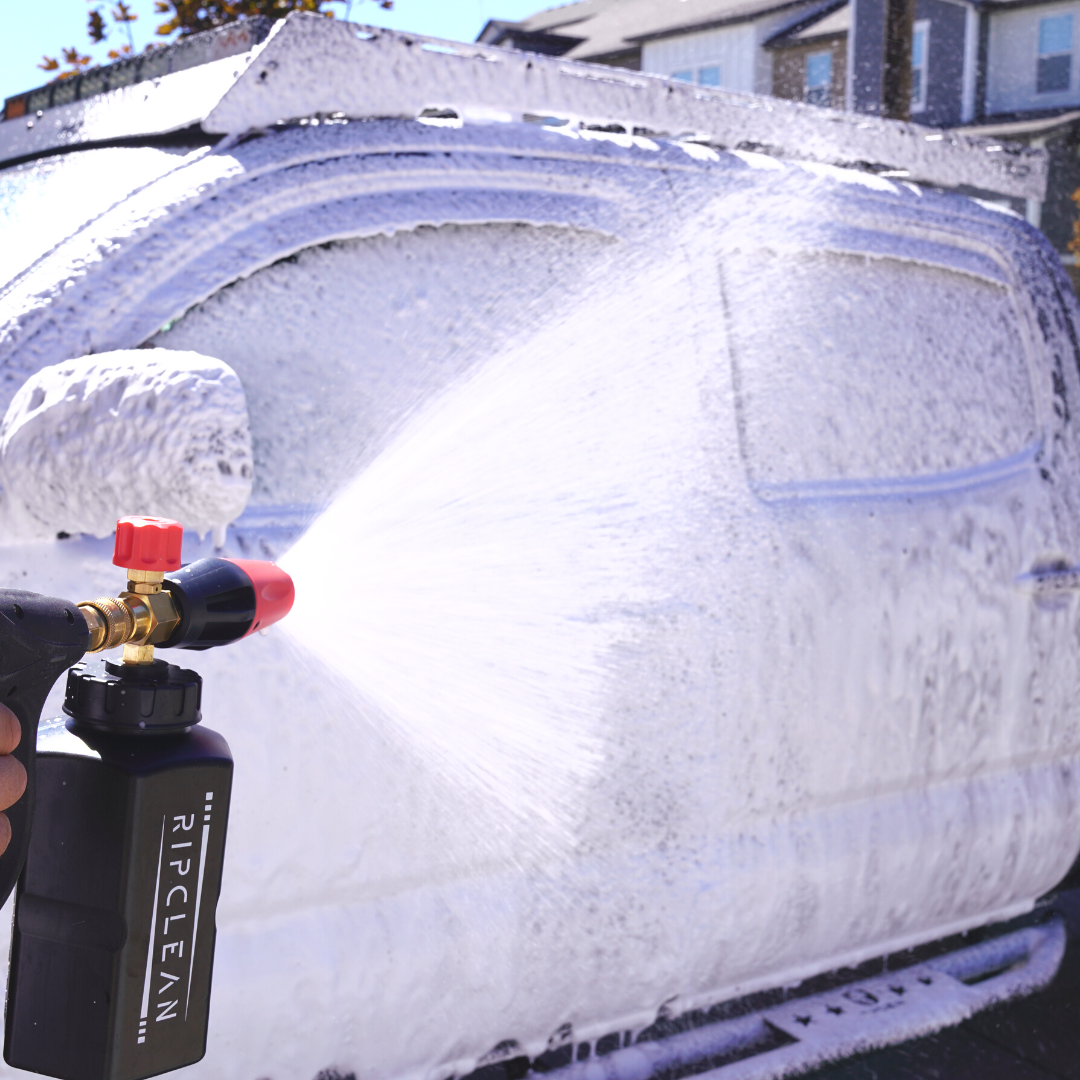 Blizzard Extreme Foaming Car Soap
Blizzard Extreme Foam is a Hi-Tech Highly Concentrated Hyper-Foaming Auto Shampoo designed to provide the highest level of thick, rich, gentle premium luscious suds that sticks like molasses while lubricating your surface and encapsulating tough grime and dirt for an easy scratch-free wash.
Blizzard Extreme Foam Features:
A Blizzard of Slick Luscious Lubricated Suds

Thick & Rich High Sticking Suds 

Captures, Encapsulates, and Gently guides away dirt & contaminants

Outstanding Visual Appeal, High Gloss Just Waxed Shine

Slight Alkaline level allows you to easily cut through tough heavy dirt, grime, and contaminants

Powerful yet gentle enough chemical balance that won't strip wax or sealant making it safe for clear coated and ceramic finishes

Formulated specifically for use in Foam cannons

Maximum Foam with Minimum Product Needed

Easy to Rinse & Non-Staining Formulation
Achieve a Superior Scratch Free Clean
Our Proprietary Thick Stick Technology delivers unparalleled, incredibly Thick & Rich Suds that stick hard to surfaces fully encapsulating and trapping all that nasty dirt & contaminates while also laying down a slick lubricated layer allowing dirt to smoothly & safely slide off. Our Thick Stick Technology delivers an unbelievably high working time, unlike low-quality foams that slide right off Blizzard gives you plenty of time to work on each panel.
Advanced Hyper-Foam Technology
Our lab-created specialty super premium polymers explode into billions of hyper-foaming bubbles creating a BLIZZARD of premium suds that are tough on dirt and grime while being gentle enough for paintwork, and safe for wax, sealant, and ceramic coatings. Rather than dissolving dirt our super polymers bind to it and create a lubricating shield that keeps your paint safe from swirling and scratching.
Show-Winning Brilliant Gloss Shine
Our chemist didn't just design Blizzard to be the Thickest, Stickiest, and Best cleaning foam soap on the market. It had to also deliver a show-winning just waxed shine…but without actually including wax! Specialty gloss enhancers deliver an outstanding film-free high gloss shine every time that enhances the color and paintwork on your ride without adding waxes. We made it easier than ever for anyone to get that Award-winning car show shine without all the complexity of tools, polishes, waxes, and hours of work.
 *EACH CONTAINER CONTAINS 1 GALLON OF PRODUCT AS LABELED. PRODUCT PICTURES MAY NOT BE AN ACCURATE REPRESENTATION OF FILL CAPACITY. CONTAINERS WILL HAVE AN EMPTY VOID.
How To Use Blizzard:
Shake Well

Add 2-4 oz to 32 oz Foam Cannon or 4oz to 5 Gallon Bucket

Pre-rinse vehicle to remove loose dirt 

Foam Cannon

: Spray vehicle from top to bottom 

Wash the surface with a gentle mitt

Rinse 

Dry with a Premium Microfiber Towel
For best results use warm water to fill your foam cannon if available and avoid washing in direct sunlight, apply to an excellent surface.
Note: Do not let the product dry on the surface. Use only as directed
Snow foam
It was amazing. I paired it with a black line foam cannon and it was just thick shaving cream. And I also don't even have that great of a pressure washer as well. Amazing product 5/5 stars